Integration and Component Architecture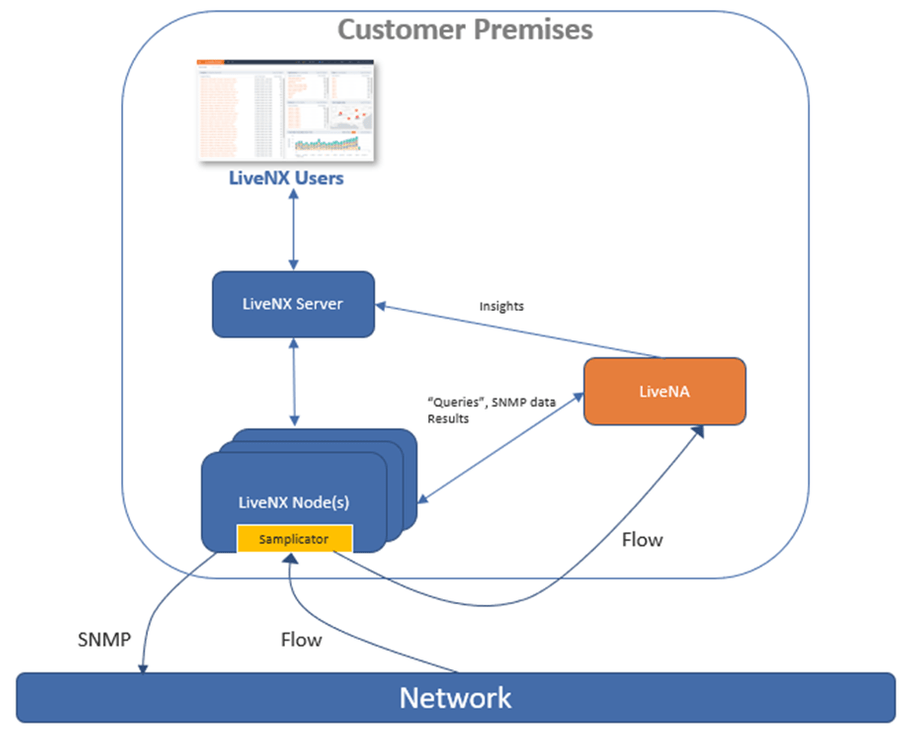 LiveNA provides Insights for devices that are already monitored via LiveNX. It is a physical appliance that sits in parallel to LiveNX Node collectors. It usually resides in the same data center as LiveNX Node(s). It is accessed and configured via the LiveNX Operations Dashboard (WebUI). All management communication is accomplished via REST API. Any SNMP, Alert, or other data is used by LiveNA is accessed from LiveNX's datastores via REST API.
LiveNA also acts as a Flow collector. It does not request Flow data from LiveNX, but instead receives Flow directly from the monitored devices. It is recommended to use a UDP repeater such as the Samplicator that is included in LiveNX Nodes to efficiently and transparently deliver Flow the LiveNA Appliance.