Leverage LiveSP for High Value Added Services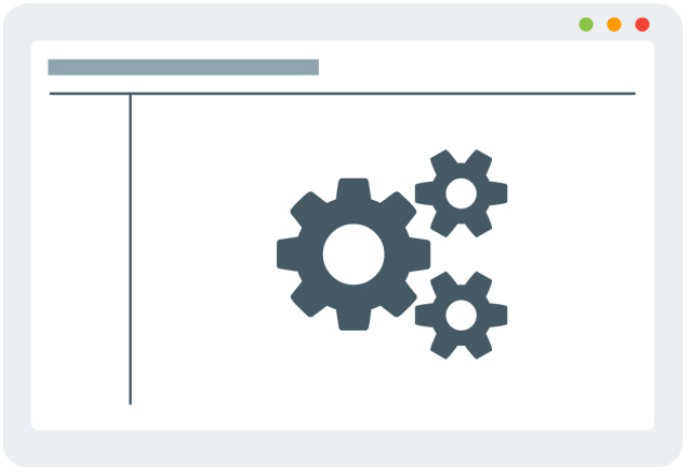 SLA Report Builder
LiveSP provides highly customizable enterprise network deployments for the digital era, which help differentiate your managed service offerings, tailoring each enterprise implementation to customers' unique business needs. It delivers on:
•
Open data sets: SNMP poller, KPIs, application dictionary
•
End-user resources: Dashboards, reports, alerts
•
Role-Based access control: Features and resources access.
•
Authentication: SSO, http BA
In addition, each customer can customize its dashboards and reports to its particular business needs.
Unify Network Management for Legacy and SD-WAN
LiveSP is designed for multi-tenant VPNs, supporting from a few to thousands of sites. It easily scales and adapts to every enterprise's needs.
LiveSP collects and standardizes data coming from CPEs, Provider Edges (PEs) and SD-WAN controllers. LiveSP is compliant with SNMP V2, V3, NetFlow, IPFix, IPSLA and integrates multi-vendor APIs to collect network analytics data.
LiveSP easily manages legacy CPEs, based on SNMP collection (Traffic, IPSLA), new CPEs, based on application aware metrics, and SD-WAN devices.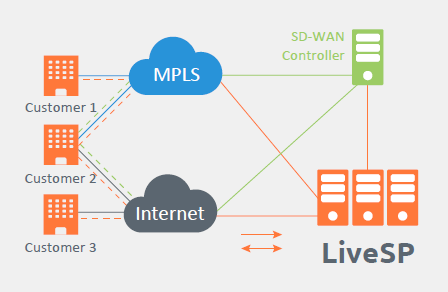 | Metrics | Huawei | EKINOPS | Cisco IWAN | Cisco SD-WAN | Nokia Nuage | Fortinet SD-WAN |
| --- | --- | --- | --- | --- | --- | --- |
| MIB2 (traffic,load, CPU, memory load, …) | SNMP | SNMP | SNMP | SNMP | X | SNMP |
| CoS | SNMP | SNMP | SNMP | SNMP | X |   |
| IPSLA |   | SNMP | SNMP | SNMP |   |   |
| IP/Port traffic recognition | NetFlow/IPFIX | NetFlow/IPFIX | NetFlow/IPFIX | NetFlow/IPFIX |   | NetFlow/IPFIX |
| Application traffic recognition | NetFlow/IPFIX | NetFlow/IPFIX | NetFlow/IPFIX | NetFlow/IPFIX | API | NetFlow/IPFIX |
| TCP Application Performance metrics (delay, loss) |   | NetFlow/IPFIX | NetFlow/IPFIX | NetFlow/IPFIX |   |   |
| Media performance metrics (jitter) |   | NetFlow/IPFIX | NetFlow/IPFIX | NetFlow/IPFIX |   |   |
| SD-WAN Performance per path (delay, loss) |   |   | NetFlow/IPFIX | API | API | API |
| SD-WAN Events |   |   | NetFlow/IPFIX |   | API |   |
| Optimization metrics |   |   | NetFlow/IPFIX |   |   |   |
| URL Recognition |   | NetFlow/IPFIX | NetFlow/IPFIX | NetFlow/IPFIX |   |   |