Share resources
Multi-tenant mode / Template / Share
A profile is attached to a customer and is used to limit each customer to a specific list of resources (dashboards, home pages, reports and cockpits). Once templates are created, administrators create profiles according to marketing needs and available metrics in customers' networks: SNMP based monitoring, application visibility metrics, optimization features such as PFR and WAAS, SD-WAN metrics, etc.
The share module helps administrators to grant resources and compare profiles.
Share
a resource by clicking "Template" and "Share" in the multi-tenant main menu.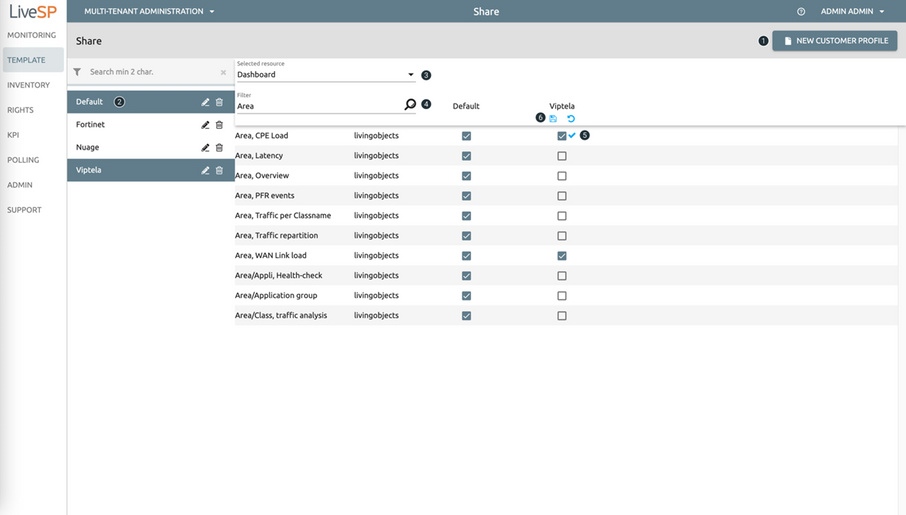 1.
Create
a new customer profile by clicking "New" in the share menu.
2.
Select
the customer profiles you want to manage.
3.
Choose the
resource
type (home pages, dashboards, cockpits, and reports) you want to share.
4.
Filter
the list of resource.
5.
Share
specific resources.