Alert
Active alerts
Cockpit displays events which have occurred in the network. You define the triggers in the cockpit's settings. The table view displays root-cause and elements. When a specific KPI exceeds a threshold, the timeframe is stored for consultation.
If you create two alerts with the same KPI, operation and breakdown but different severities (one critical and one warning), and if the critical alarm is triggered, then the warning alarm will not show up in the list of current alerts (only the highest severity is kept).
Consult
active alerts by clicking

in the client main menu.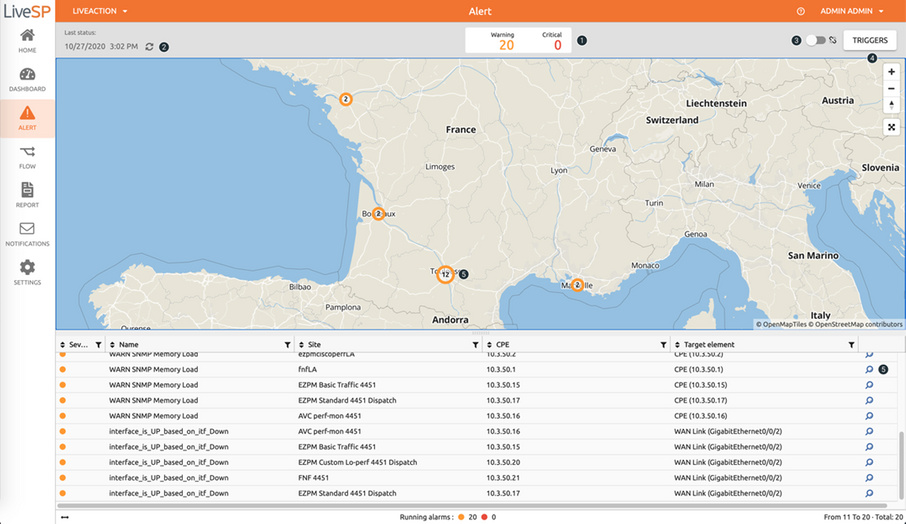 1.
Summary
of alerts per severity.
3.
Limit
the list displayed in the table to the sites visible on the map.
4.
Switch to the cockpit
trigger list
.
5.
Display alert
history
and
information
.