Report
Library
Client mode / Report / Library
Do you need to schedule a report summary of your application SLA, every day, week or month? Just choose a template from the report library.
Open
the library by clicking

in the client main menu and opening the library.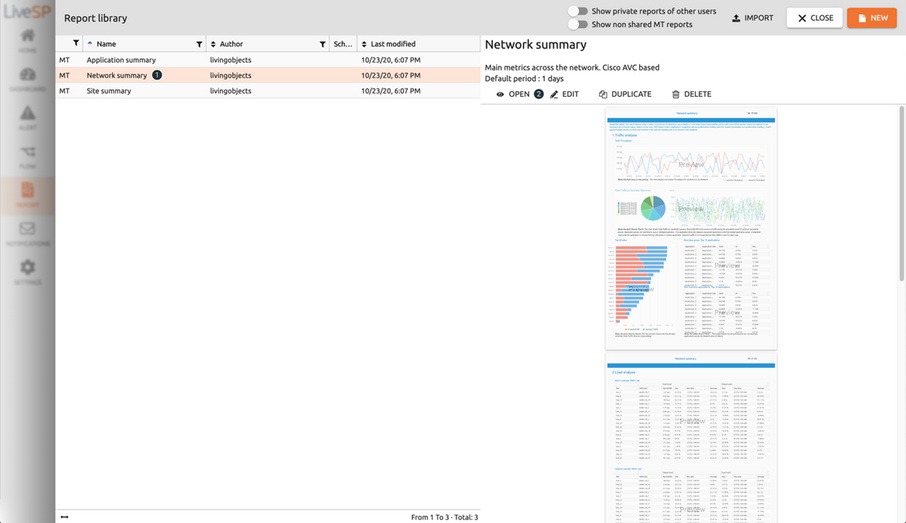 1.
Quick
preview
the report before opening it.
2.
Open
the report to visualize it.