Accessing a remote console
A powerful feature when using iDRAC is the ability to open a remote console from which you can enter commands to LiveWire.
To open a remote console:
NOTE:
The
Plug-in Type
was changed to 'HTML5' from the default of 'Native' for the instructions in this section. To change the
Plug-in Type
, click
Settings
in the
Virtual Console Preview
.
1.
From the iDRAC dashboard, click
Launch Virtual Console
. The LiveWire login window appears.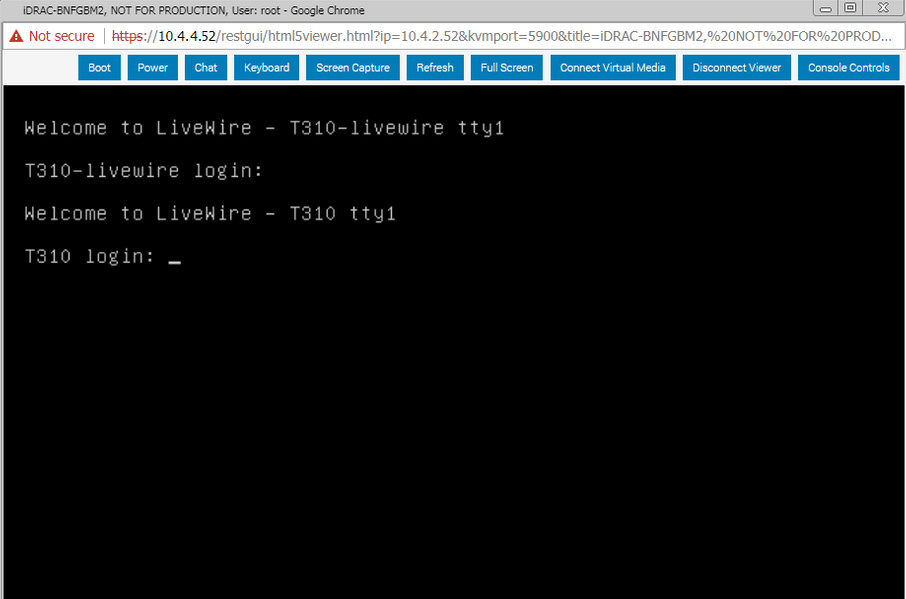 2.
Log into LiveWire using LiveWire login user name and password. The
admin@
livewire
:~#
command prompt appears once you are logged into LiveWire.