Enabling DMS Support
DMS Support From the LiveAdmin Utility
The LiveAdmin utility on LiveWire lets you view and configure a variety of settings from the LiveAdmin views in the left-hand navigation pane of the utility. Before you can use the DMS for LiveWire, you must enable DMS support (enabled by default) in the
Omni
view of the LiveAdmin utility, as described below.
To enable DMS support in the LiveAdmin utility:
1.
From a browser window on a computer connected to the same network as LiveWire, enter the IP address for LiveWire in the URL box as
:8443
(e.g., 192.168.1.21:8443). The LiveAdmin Login screen appears.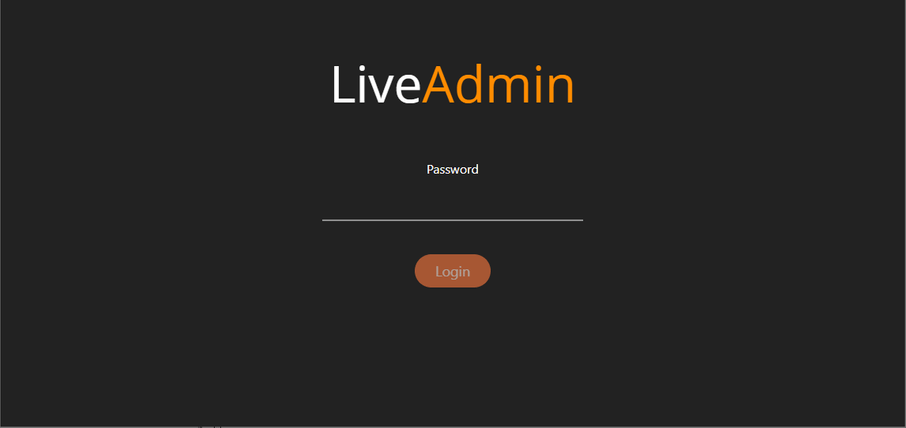 2.
Enter the default password 'admin' and click .
NOTE:
If you are using Omnipeek Web, you can also access the LiveAdmin Login screen by clicking
System Configuration
from either the Omnipeek Login screen, or by clicking
Configure System
from within Omnipeek itself.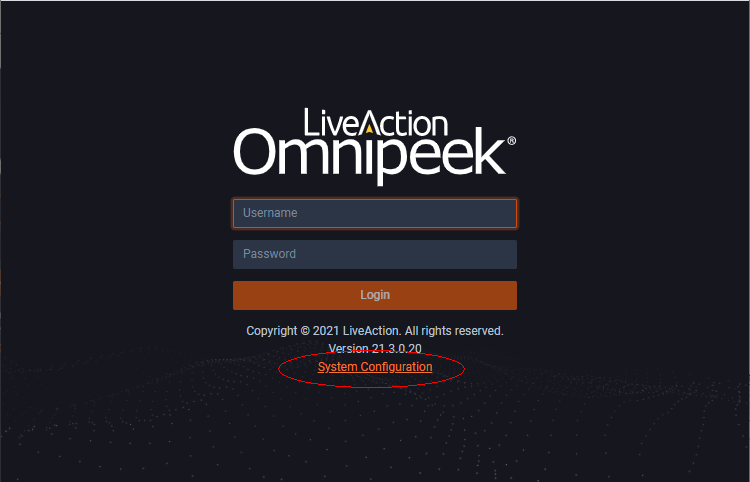 3.
Go to the
Omni
view, select the
DMS
option, and then click the
Enable DMS
check box to enable DMS support. To learn more about each of the LiveAdmin views, see the
LiveWire User Guide
.