Capturing packets into a capture window
To capture packets:
2.
Select the
Packets
view of the capture window.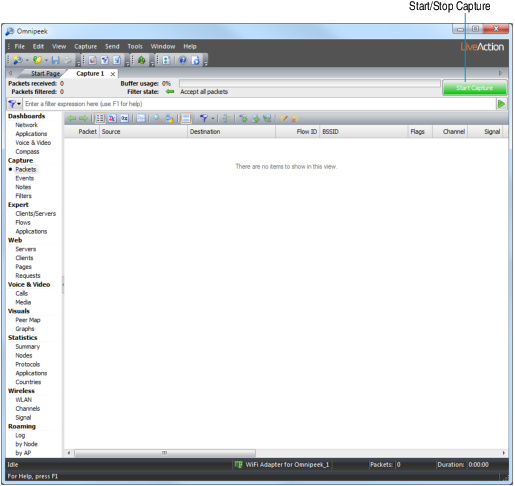 3.
Click to begin capturing packets. changes to the and packets begin populating the capture window.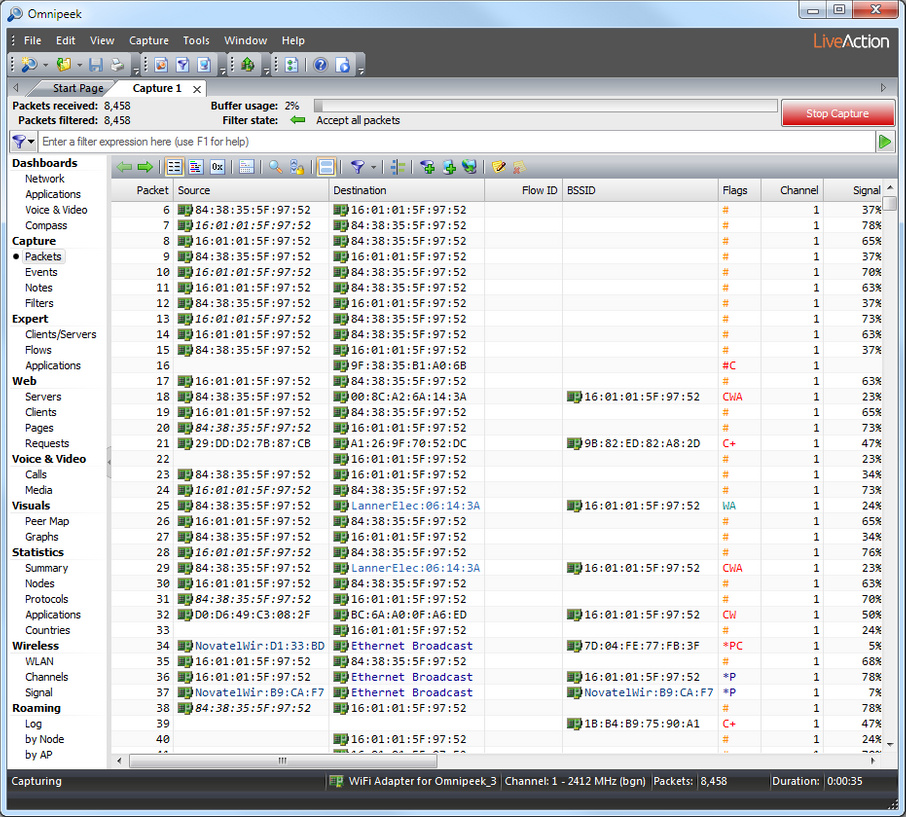 TIP:
You can right-click a column heading to hide or display column headings. See
Packet list columns
for a list of available columns.
4.
Click when you want to stop capturing packets. You have various options for saving captured packets. See
Saving captured packets
.
TIP:
To resume capturing from where you left off, hold down the
Alt
key and click . To empty the capture buffer and start a new capture, simply click again.